A honeymoon is the ideal way to start the life together and is the time for the newly weds to be alone together and just be together. Honeymoon is the time to have fun, to relax and really to enjoy each others company Get to know each other better. Honeymoon vacations are great because they give you time to just be together as you explore some place new, enjoy talking with one another. Ask each other things. Share stories that you havent shared yet. Express your dreams. Make Every Moment of Your Honeymoon a Cherished Memory Your honeymoon is a time for you to celebrate your relationship and make special memories of your lives.
We have some great romantic honeymoon locations to enhance your honeymoon experience.
Trip to Himalaya tours offer best deal and package for Honeymoon.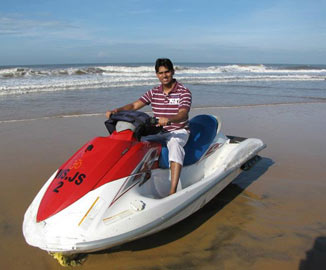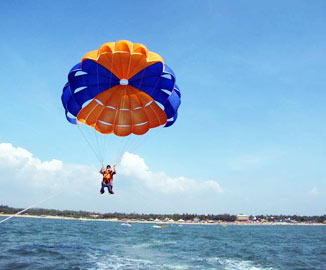 HONEYMOON TOUR GOA (ROMANCE ON THE BEACHES)
Beach honeymoon in India has been the first choice of newly married couples and those who want to spend more time in intimacy with the sweetheart far from the hustle-bustle of the city life. The beach honeymoon is also considered as one of the most acknowledged honeymoon spots globally. However, the real fact is that some wonderful days in intimacy with sweetheart in the trinity of sun, sand and surf keep them enticed for a long time. 
Goa, also known as the 'Pearl of the Orient', is located on the western coast of India in the coastal belt known as Konkan. By day its sun, sea and surf and by night its fun, fish and feni (the local firewater). The Goan beaches are, however, only a part of the attraction - the magnificent scenic beauty and the architectural splendours of its temples, churches and old houses have also made it a firm favourite with travelers, especially honeymooners, around the world. Goa, a paradise for honeymooners and adventure tour lovers has a lot to see and explore. the Cabo de-Rama Fort, Terekhol Fort, the Arvalem and Dudhsagar Waterfalls, and the Mayem Lake are perfect for one-day trips. While your honeymoon tour you may also enjoy water skiing, speed boats, parasailing, wind surfing, at beaches (Anjuna Beach, Baga Beach, Canangute Beach, Dona Paula Beach).