Trip To Himalaya Tours Offers Day Outing/Team Building Package For Corporate Groups– Near NCR

We have a tie-up with the best properties around NCR for Corporate Team Building events and off sites. Management and Team Building activities. We have expertise in handling groups of up to 120 people. We take care of end to end trip management like Transportation, Accommodation, Food, Outdoor/Indoor Activity (Adventure Sports/Team Building/Games) planning and a gamut of other smaller but important requirements.



Occasions on which you can involve us:
Annual Day
Theme Parties/Events
Corporate Offsites
Team Building Programs
Salient Features
We understand requirements of professional organizations and provide required level of service, professionalism and commitment.
We also ensure that the safety of the participants during the trip is not compromised at any cost and thus employ only the best guides and instructors to carry out the adventure activities.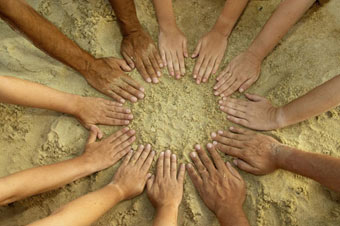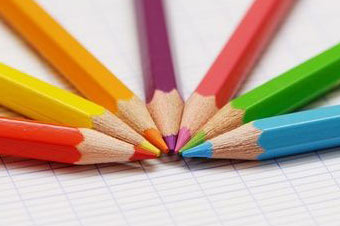 "The performance of the team is not a cumulative sum of the individual success but works on a multiplier effect when people are able to make others successful. This is why, the solutions for organizational complexities do a not lie in cracking the code individually; they are achieved when everyone in the team develops clarity of the strategy with the help of each other. This day helps the participants experience the nuances of collaboration in the context of self, others and the team."

CLICK HERE FOR TEAM GAMES & ACTIVITIES
CORPORATE DAY OUTING PROGRAM

Number Of Pax :  Depends on Group Size (Minimum 20 Pax)
Date :   Weekends
Time :   10:30 PM to 6:30 PM
Venue :  Request for option
BASIC PACKAGE INCLUSIONS:
Food, Adventure Activities and indoor games

10:30am to 11:30am
WELCOME DRINK AND BREAKFAST FULL- SPREAD:
Juices, Tea (herbal and regular), Bread & Preservatives, Milk &Cereals, Eggs, Poori, Bhaji, Achaar and Chutney (Served until 1 hour of group arrival)

11.30 am – 1.30pm
Activities (on sharing basis) Traditional Indian Games:
Gilli-Dandaa, Pitthoo, Lattoo, Kanchhe, Teer-andaazi, Rassa-kashi, Jhula, Peepaphor, Stappu, SaanpaurSeedhi, etc.

Modern Games:
Cricket, Football, Volleyball, Badminton, etc.

Indoor Games:
Tambola, Carrom, Chess, Playing Cards, Snake and Ladder, Ludo, etc.

Water Activities: (summers only)
ChhapaakTaal: Fresh Water Splash Pool to enjoy cool dips.
(Complimentary for 1 hour; bring a change with towel etc).

Music and Dance:
In-house Music (bring music of choice in pen-drive and enjoy)

Team Building or Fun/Group Activities with a Professional Instructor.


1.30pm – 3.00 pm
Veg. /Non Veg. Buffet Lunch


3 pm – 4.30 pm.
Activities (on sharing basis) Traditional Indian Games

Gilli-Dandaa, Pitthoo, Lattoo, Kanchhe, Teer-andaazi, Rassa-kashi, Jhula, Peepaphor, Stappu, SaanpaurSeedhi, etc.

Modern Games

Cricket, Football, Volleyball, Badminton, etc.

Indoor Games

Tambola, Carrom, Chess, Playing Cards, Snake and Ladder, Ludo, etc.

Water Activities
(summers only)

ChhapaakTaal: Fresh Water Splash Pool to enjoy cool dips.
(Complimentary for 1 hour; bring a change with towel etc).

Music and Dance

In-house Music (bring music of choice in pen-drive and enjoy)
4.30pm -6.00pm
Evening Tea with veg. snacks and cookies (Served for half hour duration if required)
Followed by …………                                   
Cocktail Snacks:
Menu for Unlimited Alcoholic / Non – Alcoholic Beverages includes:
With IMFL House brands
Unlimited for 1.5 hrs. For every 0.5 hour