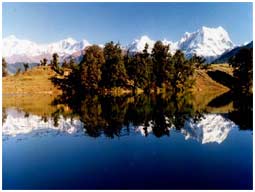 We arrange trekking trips to Chopta-Deoriatal. Chopta is situated at the altitude of 2900 meters and about 210 kms from Rishikesh. Providing with all the required facilities starting from breakfast, lunch and dinner to hotel accommodation for overnight stay is provided by us keeping in mind the budgetary constraints of our clients.
Deoriatal is situated on the Chopta-Ukimath road about 2 kms. from road head at Sari village. This lake has captivating surroundings with forest all around. Te reflection of the mighty Chaukhamba peak in the lake creates a beautiful effect.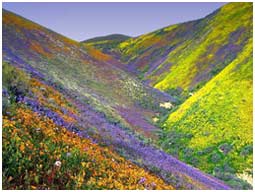 In 1982, this valley was named the Republic Park. Its area was fixed at 87.5 sq. kms, Some of the flowers are saxifrags, sediams, lilies, poppy, calendular, daisies, denthus, turmopsis, primula, dadiculatar, pontitala, geranium, cipro nepolysis, holly, pansy, zinnia, petunia, fox, caropsis dynthus etc.

The journey to Valley of Flowers starts from Govindghat, which is 20 kms from Joshimath and Valley of flowers, is 19 Kms from Govindghat.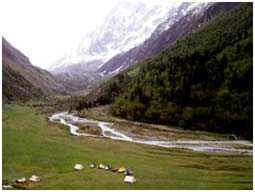 This trek visits some remote mountain villages Harkidoon trek is one of the good-looking trek in Garhwal region Alpine forests of bhojpatra, (the famous "paper tree"), juniper, and the stately deodar. The famous Kyarkoti and Harkidoon bugyals (Alpine meadows). Spectacular views of the famous snow capped high Himalalayas - Black peak, Bandar Punchh and Swargrohini etc. Runsiyara Tal mountain lake. Hardy bakriwale (mountain headers) with their flocks of sheep & goats, frequent sightings of families of lithe & lively langoor (like a black-faced monkey) swinging through the tree canopy high above. Chances to see ibex, snow fox, mountain crow & eagles.