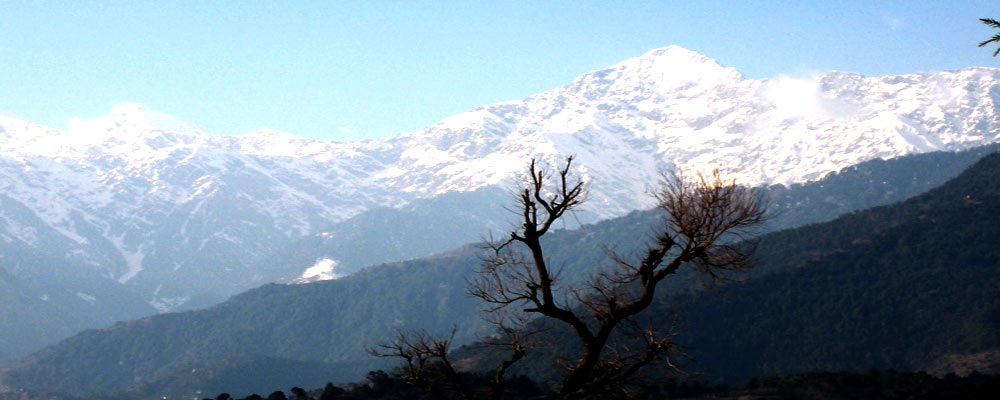 Bir Village
Bir is a small town in northern part of Himachal Pradesh in the joginder nagar Valley with a large number of Tibetian population and less number of Indian population. It is situated about 50 km southeast of Dharamshala. The movie "The Cup" it is a Tibetian language movie directed by Khyentse Norbu in Bir . This movie was based on the events that took place during 1998 World cup final .There are several Institutes in Bir like The Deer Park Institute, The Dharmalaya Institute. Bir is also famous for its tea production there is a Bir Tea Factory.

As per Localites Bir was settled Bengal immigrants around 1600 C.E. These families settled here and other groups migrated in the early 20th Century C.E. Tibetian Colony was established in 1966, Neten Chockling purchased more than 200 acres land and gave those land to 300 Tibetian families to build their houses. Sometime Bir is reffered as 'Indian Bir' or "Upper Bir". Tibetian colony is in the village of Chowgan.


Connectivity
By Air
Kangra Airport is the nearest airport at a distance of 67.6 km. Other airports close to Bir are in Chandigarh (290 km), Amritsar airport (260 km) and New Delhi (520 km). Cabs/Taxis are available from Airport.

By Rail
Pathankot is the nearest Railway station which is about 112.1 km. A toy train runs from Pathankot to Ahju which is around 3 km from Bir.

By Road Regular bus services runs on a daily basis, whether day or night, from places like Shimla, Dharamshala, etc. One can also take shared taxis or cabs for the same route.

Seasons
Summer (March - June): the temperatures ranging between 11 to 25 degree Celsius. Best time to visit this place.

Monsoon (July - September): Monsoon season receives less to high rainfall not advisable for a visit.

Winter (October - February): December and January are the time when you should avoid a visit to Bir, as the temperature falls below sub-zero levels, and sometimes, the roads get blocked as a result.

Foods
Onecan find both Indian and Continental food here.Hence area is mostly influenced by Tibetian cuisine.Himachali cuisine is also available here Chapati, Dals, Vegetable gravy and Curd, Local delicacies are Sidu (a preparation of wheat), Patande (a local version of pancakes), Chouk, Bhagjery, Chutney of 'Til', Aloo palda, Auriya Kadoo (a preparation of pumpkin) and more.

Restaurants
The 4 Tables Cafe and Gallery Lhakpa Café Bhawani Guest House


Attractions
Paragliding in Bir Billing
Bir is good for adventure lovers, through out the world people visit here for paragliding. Experienced can do solo , others can take a two-seator glider with a skilled instructor. Bir also organize the Paragliding pre-world cup during the month of October. Oneshouldbe medically fit , if you are having a respiratory problem or heart disease it is advisable to not to undergo with this activity. Before starting the activity make sure for the safety gear is in place. Some of the Operators are Bir Billing Paragliding, Billing Valley, Temple Pilots, Blue Umbrella. Best seasons for paragliding is March-May and October –November.

Hand gliding
Another adventurous sport is Hand gliding , for the participation one should first training . Hand gliding starting point is billing which is around 14 km and Bir is the landing site.

Nature Walks and meditation at Sherab Ling Monastery
One can take nature walk from Bir Tibetan Colony to Baijnath via Sherab Ling monastery through beautiful forests and tea gardens. This little town has Tibetian influence makes this place colorful.,the Sherab Ling Monastery also offers periodic courses in Buddhist meditation and philosophy.

Bir Road
If you are looking for the shopping then Bir Road is the best place, it is away from hustle and bustle with some local markets . If you face any problem of directions you can specify that you wish to visit market or bazaar.

Bir Tea Factory
Bir is also famous for its tea plantation and production. Bir tea cooperation also invites tourist to see the tea production process , it is near the Bir Bazaar.

Tibetan Colony
The Tibetan colony is famous for a number of handicrafts sold here as well as local Tibetan food.

Chokling monastery
Choking Monastery is one of the most popular monasteries in Bir, it is located in the Bir Tibetian colony. Padmasambhava is the huge stupa in this monastery.

Deer Park Institute
It is a centre for the study of classical Indian wisdom traditions, one can indulge themselves in meditation, philosophy, art and culture, Yoga and healing arts, Buddhism and more programs.

Dharmalaya Institute
This Institute is an eco-campus where you can involve your self in a various programs such as organic farming, sustainable village development, green building etc. as well as in activities like meditation and yoga.